October 2018 San Diego Real Estate Update
Market Watch: Is "Big Change" on the Horizon??
Scary times ahead? Well, I suppose 'tis the season after all…
Buckle up, San Diego! Reports are officially in and after months of careful watch, economy observes predict our local housing market is indeed headed for a 'Big Change' by the end of 2018.
Have I scared you yet?? Don't be… while it may be the season for scares and Hollywood horror – let's keep Halloween out of our housing market update, sound good? So here's what they mean when they talk about this intimidating 'Big Change'… first off, let me just say that overall, this is going to be a good thing!
As we head into the holiday season, our market is holding significantly more inventory than this time last year (21.9% more, to be exact). While our market has experienced a slight shift and slowdown in price increases over these last few months, this coupled with a healthier market supply of homes for sale has created more stable conditions for our San Diego real estate market. All this means is that today's market has more sellers finally taking advantage of these record-breaking home prices and that creates more options for buyers, less pressure and more power finally allocated back to buyers. This shift was a welcomed relief for buyers and economists alike, and while rumors of a 'housing bubble' could be heard everywhere, luckily our readers knew that this shifting relief was indeed on the horizon.
So here is what's coming – current conditions will maintain our housing market in a positive (though moderate, 'healthier') incline for these last few months of 2018. Our buyer demand for San Diego county consistently maintains remarkable strength (duh! honestly, who doesn't want to live here??) – however in consideration of rising home prices, interest rates, and the holiday 'slowdown' season around the corner, economists and real estate professionals alike will continue to keep a weather eye on the horizon for any further changes to our market.

Editor's Note: Despite this general market trend assessment, we are still seeing pockets of home sales occurring with very low days on market and unusually high sales prices across San Diego county – these recent sales remain statistical outliers, but continue to occur month-by-month on county housing reports despite recent market shifts.
Article courtesy of San Diego Real Estate Today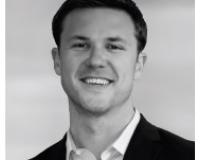 Author:
Joseph Arendsen
Phone:
760-672-0174
Dated:
October 31st 2018
Views:
158
About Joseph: Having been raised in North County San Diego, Joseph has a great wealth of experience and knowledge ...